Create a festive setting for your outdoor entertaining.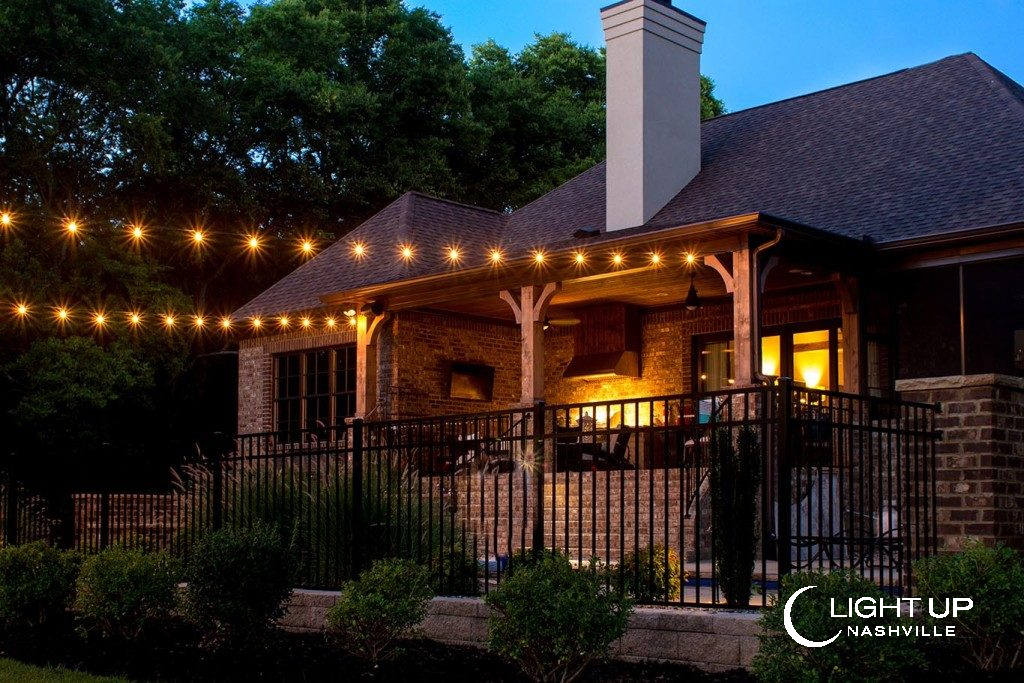 Create a festive atmosphere year-round
String lighting (aka cafe lights, Italian lights, festoon lights, patio lighting or bistro lights) is the perfect addition to any outdoor space. This functional and decorative lighting can be installed permanently, or for temporary use. Permanent string lights are perfect for backyards, back patios, decks, pergolas, outdoor kitchens, bars, restaurants, and more!
Adding them provides enough light for you to see and socialize, yet are subtle at the same time. It creates the perfect balance as too much light can be overbearing. If you're looking for a way to take your outdoor space to the next level after dark, consider custom cut string lights. Our expert lighting designers can help you create a unique and inviting atmosphere that will make your back patio the life of the party!
Create a romantic and timeless outdoor space with custom string lights!
Please note our minimum for custom-cut string lighting projects is $2,000
Steer clear from pre-cut, low-quality lights sold at big box stores.
STRING LIGHTS CUT TO FIT
We install high-quality, commercial-grade string lights custom cut from long rolls to fit each specific project's needs. The market is saturated with cheap, low-quality lights sold in set lengths. Not only is the quality bad, but what do you do if the lights are too long or too short for your application? For these reasons, we only install our custom wired, heavy-duty & high-quality socket wire. Every run of lights is cut to fit the specific space and application.
All of our projects are custom designed and installed using premium electrical products. We specialize in decorative and functional lighting design and installation. Give us a call and discover why we're Nashville's highest rated outdoor lighting company.
Our simple three-step process makes it easy.
1. Schedule a home visit
---
Together, we walk your property and discuss your particular needs.
2. Get a quote.
---
We'll review and approve your lighting design together.
3. Enjoy your home day or night.
---
We install the lighting so you can enjoy evenings the way you've always wanted.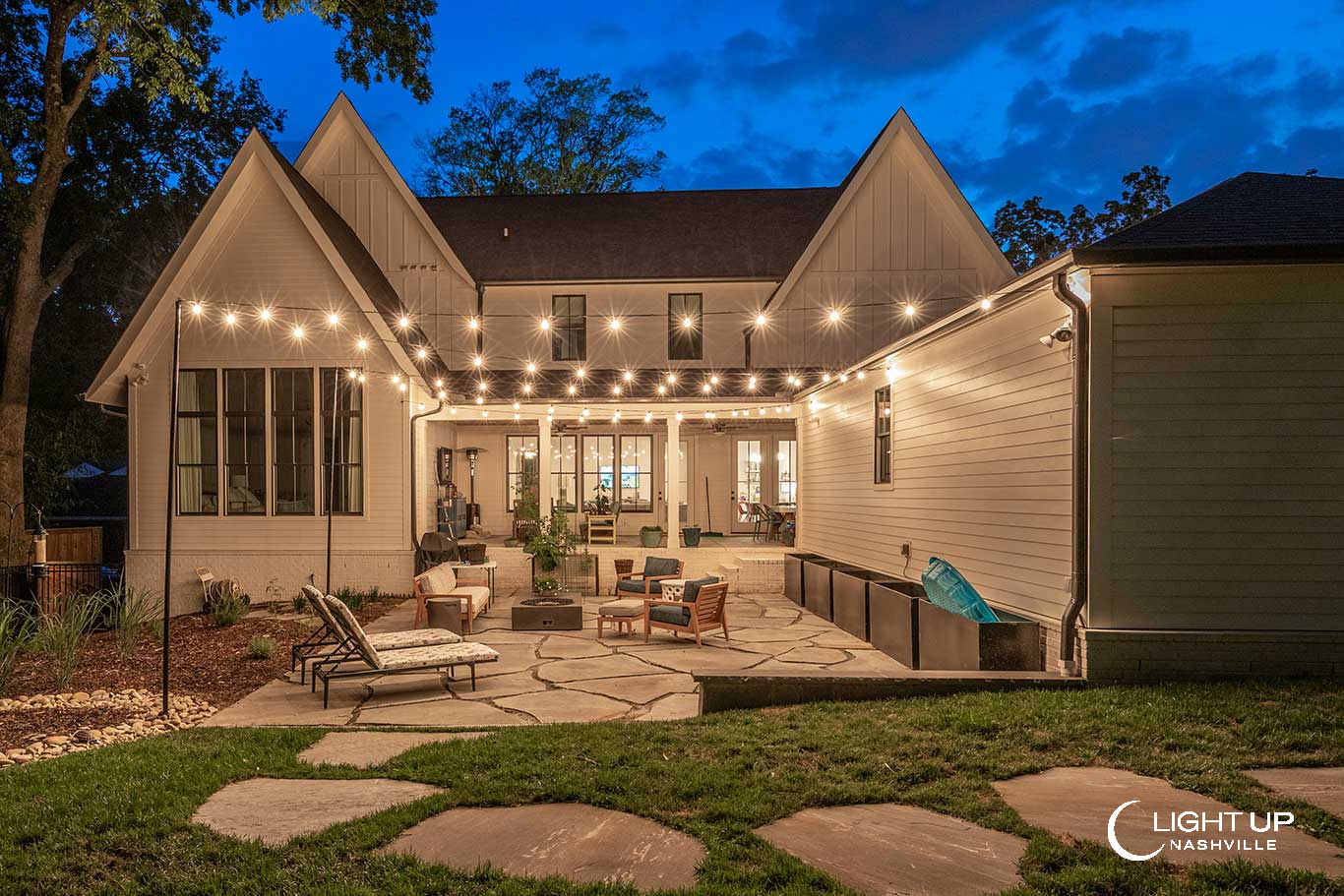 String Lighting is Perfect for:
Screened-in Porches
Outdoor Kitchens
Restaurant Patio
Pergolas
Gazebos
Fire-pits
Swimming Pools
Rooftops
Bars
Patios
Other Popular Lighting Services