Outdoor Lighting Services to Fully Enjoy Your Home & Property at Night!
Professional Design and Installation of Architectural and Landscape Lighting
there are many ways lighting can enhance the beauty, safety, and value of your home.
Don't limit your options or settle for a poor design.
Your property is unique and how you wish to spend your time outdoors requires a custom lighting plan. Working with Light Up
Nashville
will open a world of opportunities to take control of your evenings and enjoy your home in new and dramatic ways.
Be sure to work with a lighting professional who has proven experience in all aspects of outdoor lighting services.
Don't miss out on quality time at home during the evening. Create a beautiful environment to appreciate every night!
There are plenty of reasons to use our outdoor lighting services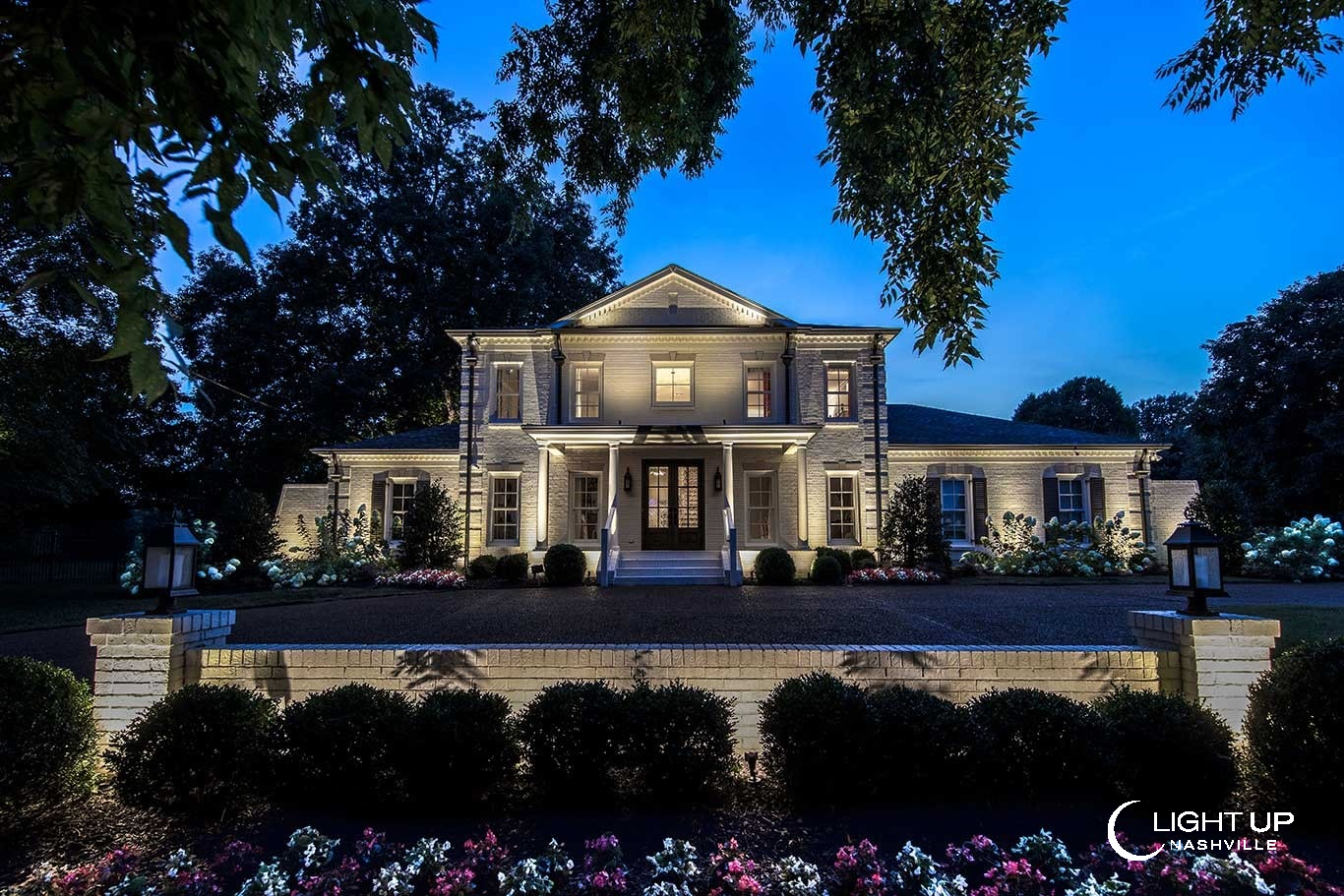 Highlight Your Home
---
Your home, lit properly by Light Up Nashville, will provide a warm welcome for you and your family that will be enjoyed every evening. And by highlighting the features around your property that you love the most, you're creating a setting that will be admired by friends and neighbors alike.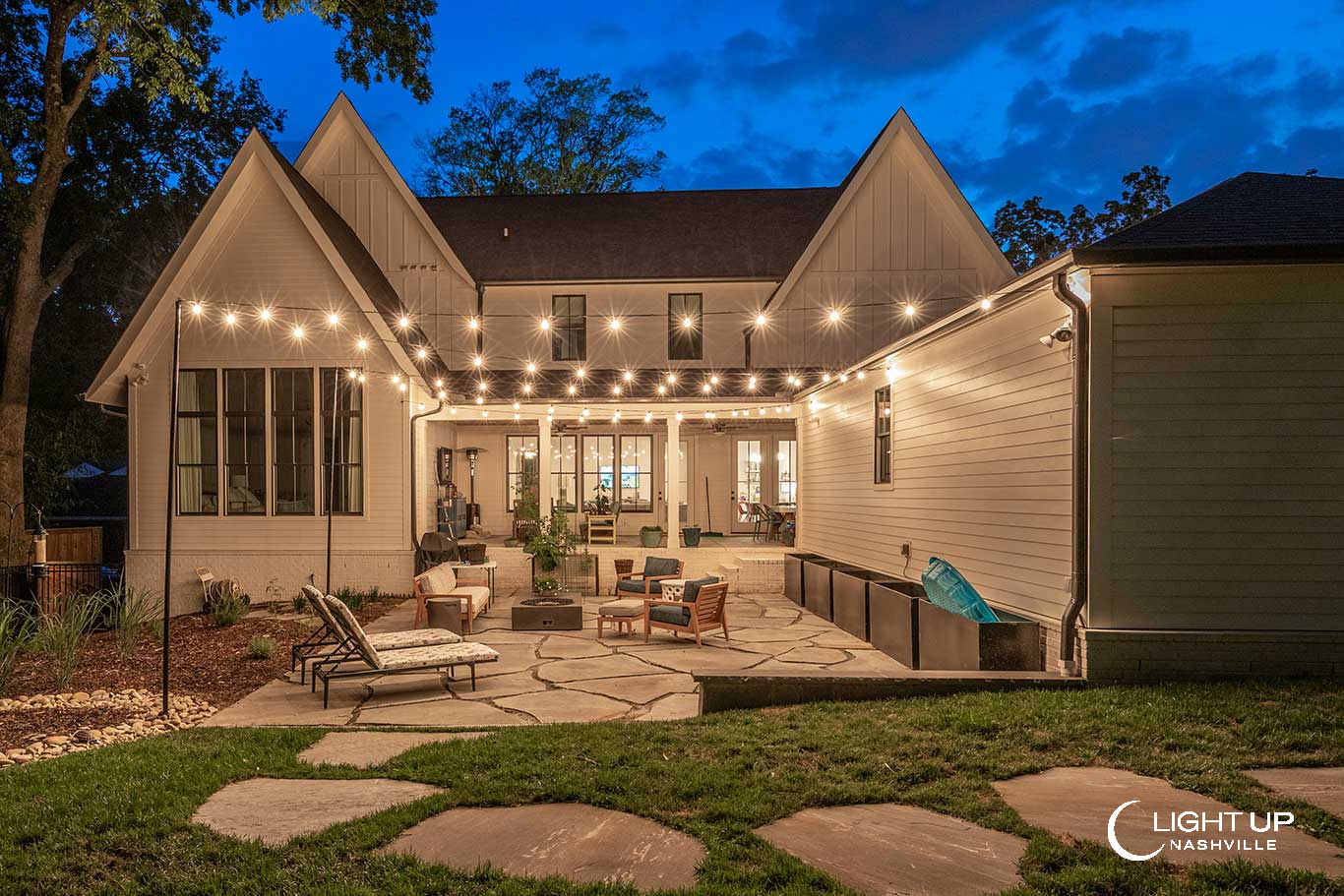 Outdoor Lighting Services Without the Hassle
---
Light Up Nashville brings a wealth of expertise to the table, ensuring that your outdoor lighting is strategically placed for maximum visual impact and functionality. Our understanding of lighting techniques, fixture types, and electrical intricacies ensures your outdoor space is a captivating masterpiece while saving you time, stress, and potential pitfalls.
Extend Outdoor Time
---
Your family and guests will be able to extend the enjoyment of your decks, porches, pools, and gardens late into the evening. You no longer have to return indoors at dusk. Your residential outdoor spaces will come alive and become even more beautiful after the sun has set.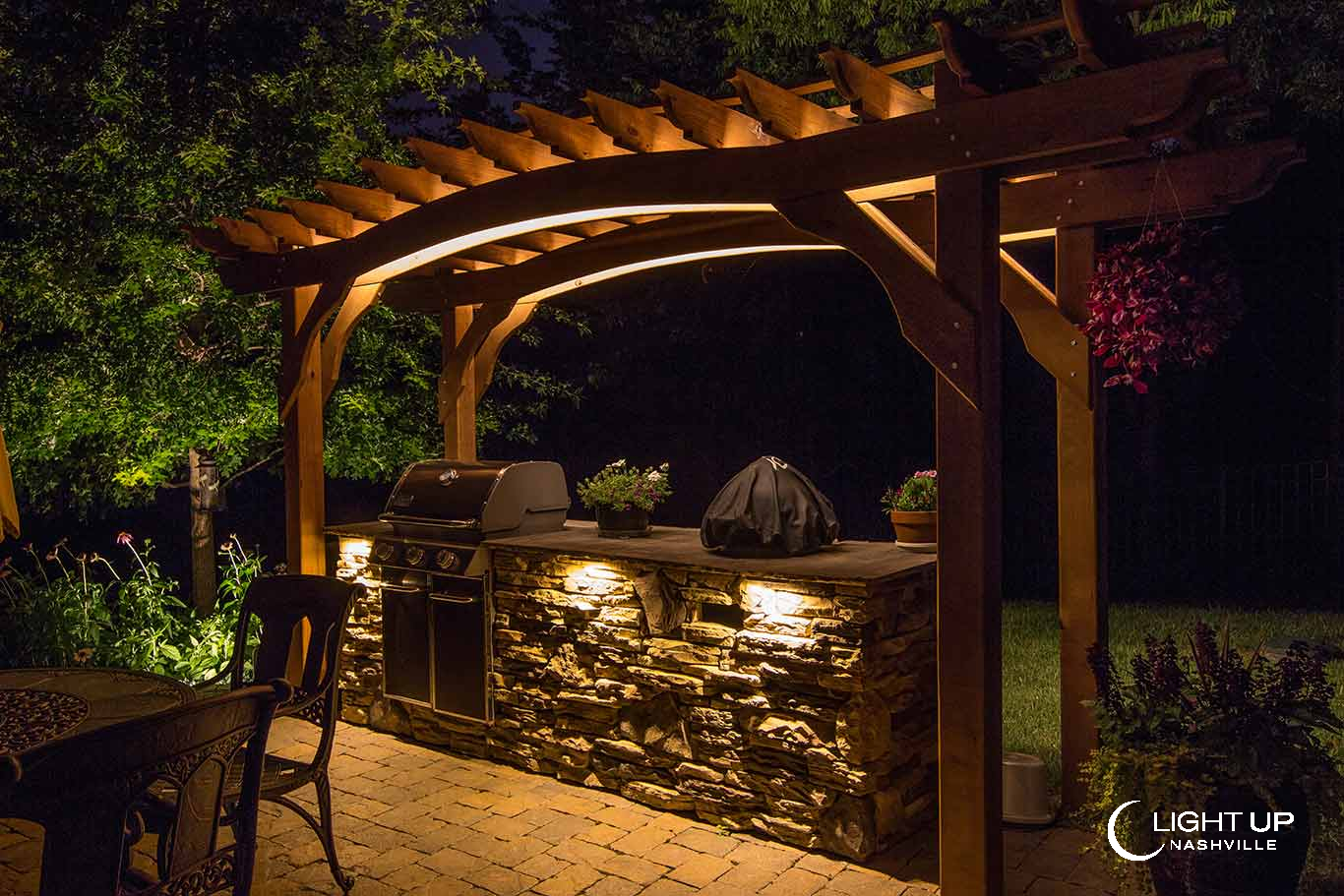 Create Your Outdoor Environment With Purpose
---
You may require lights to enjoy your home after dark, but your choice in lighting creates more than just a safe space, it can reflect you as a person. This approach not only adds an extra layer of beauty to your home but also allows you to express your individuality even after the sun has set.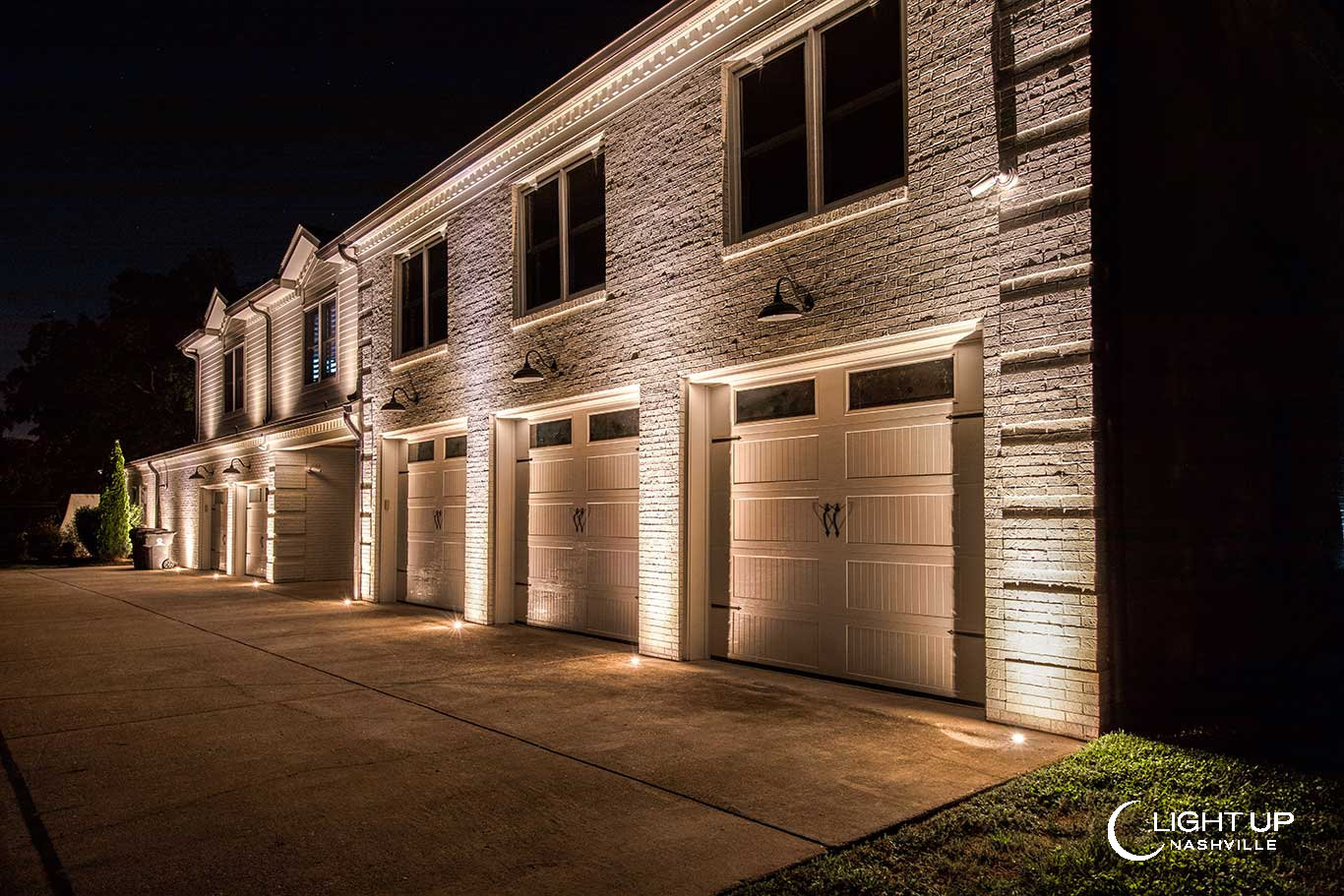 Enjoy Safety and Security
---
Research shows that when intruders see light, they move on to a darker home. Light Up Nashville not only enhances the beauty of your home and property, we create a safe environment for you and your family. Feeling safe and secure, especially when you are home alone, is priceless.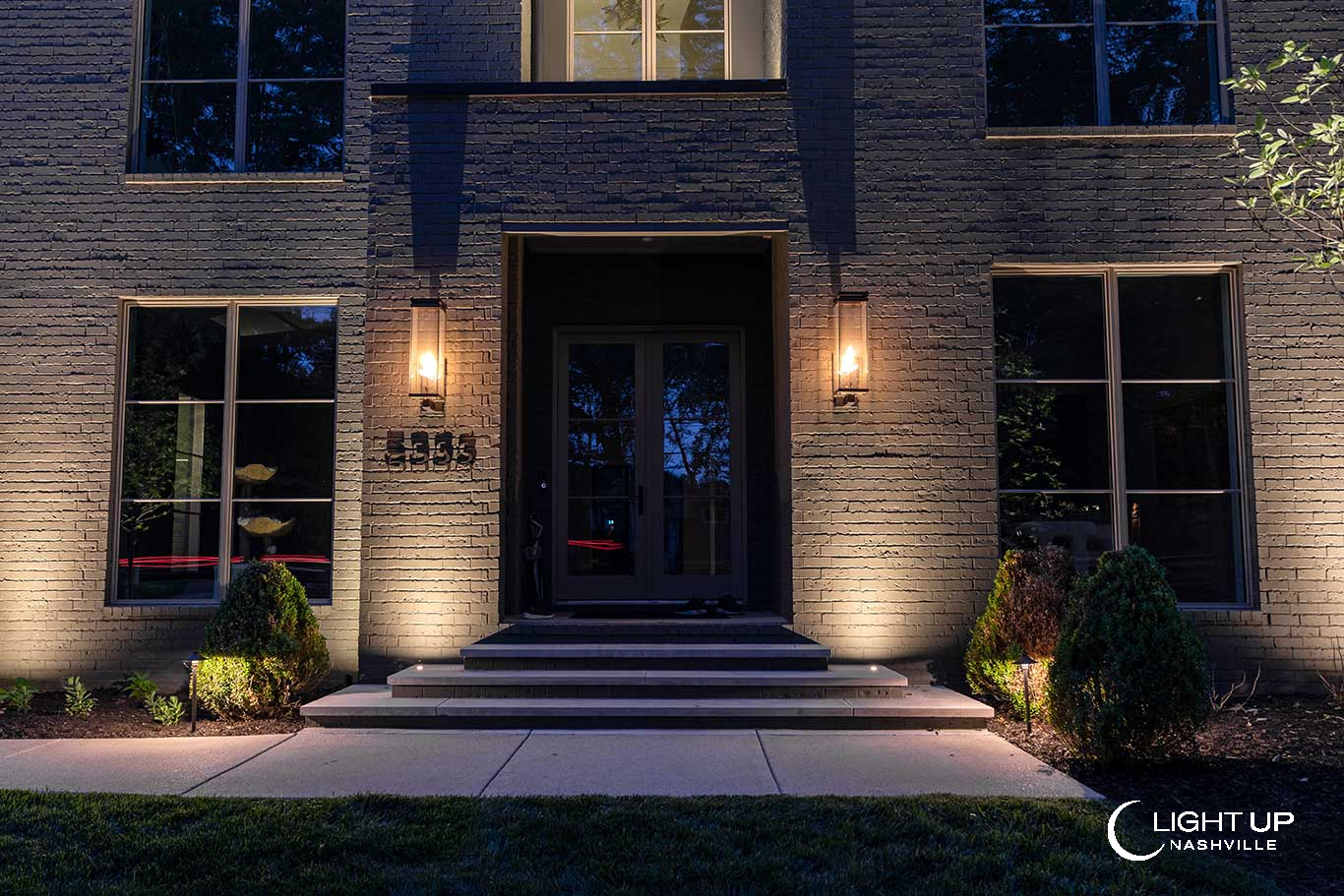 Build an Inviting Space with Warm Welcome Lighting
---
What sets outdoor lighting apart is its ability to evoke emotions. The soft, warm glow beckons visitors, friends, and family to approach, creating an inviting ambiance that encourages interaction and creates lasting memories. A home bathed in this gentle radiance emits an unspoken welcome you'll love.
Our simple three-step process makes it easy.
1. Schedule a home visit
---
Together, we walk your property and discuss your particular needs.
2. Get a quote.
---
We'll review and approve your lighting design together.
3. Enjoy your home day or night.
---
We install the lighting so you can enjoy evenings the way you've always wanted.