OUTDOOR LIGHTING SERVICES IN FRANKLIN, TN
Light Up Nashville offers high-end outdoor lighting services to Franklin, TN and Williamson County residents. We offer professional outdoor lighting design and installation services for low voltage landscape lighting, holiday lighting & Christmas decoration service and outdoor event lighting.
We offer beautiful lighting designed with a purpose and we're Middle Tennessee's most recognized local company in the exterior lighting industry. We're Franklin's first choice for high-end outdoor lighting designer services.
At Light Up Nashville, we provide professional design and installation for a variety of applications.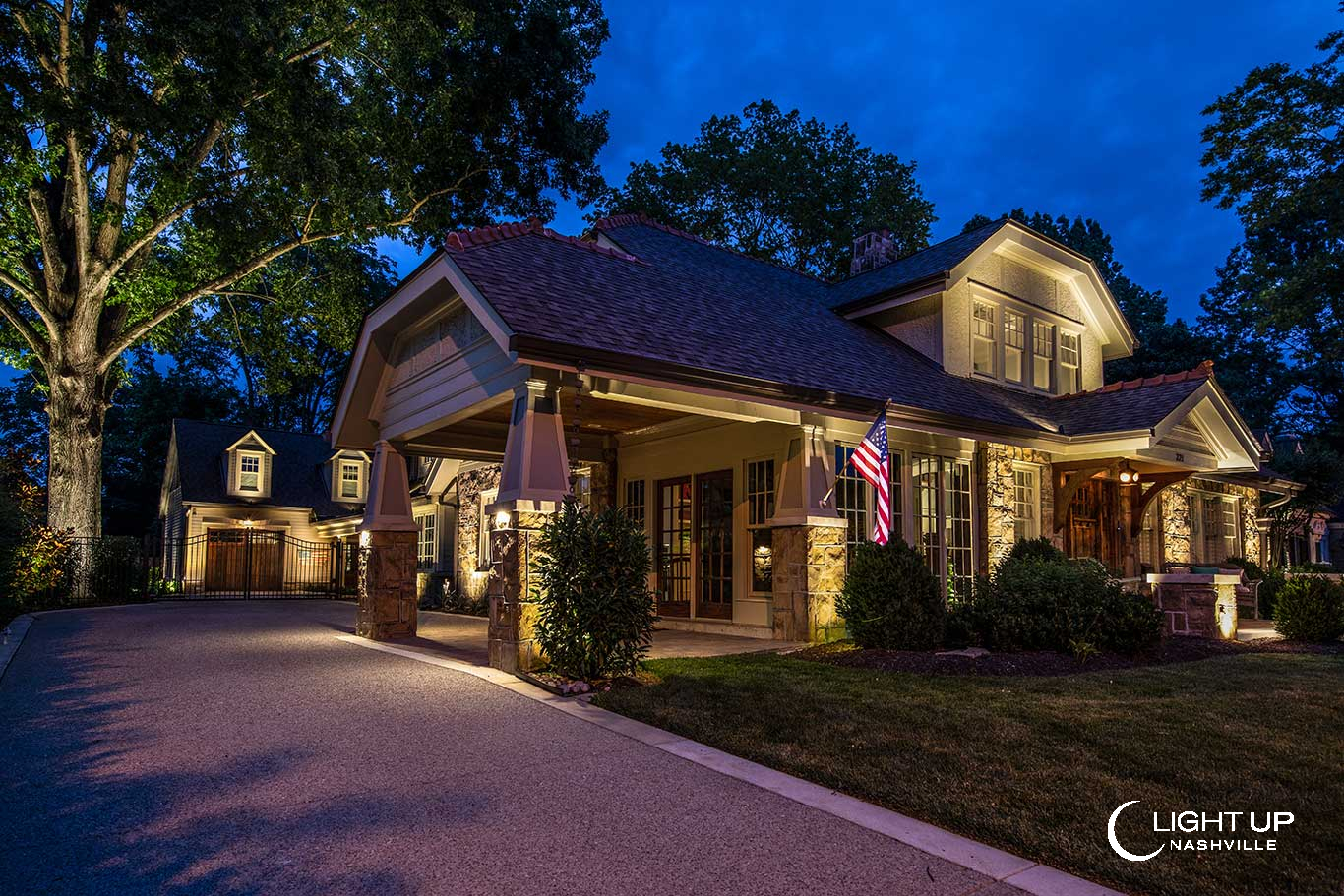 ---
Transform your Franklin home during the evening with custom designed lighting. Create a warm welcome home each evening that you will appreciate, and your neighbors will admire. Add an extra layer of safety and security for you and your family while you are home or away.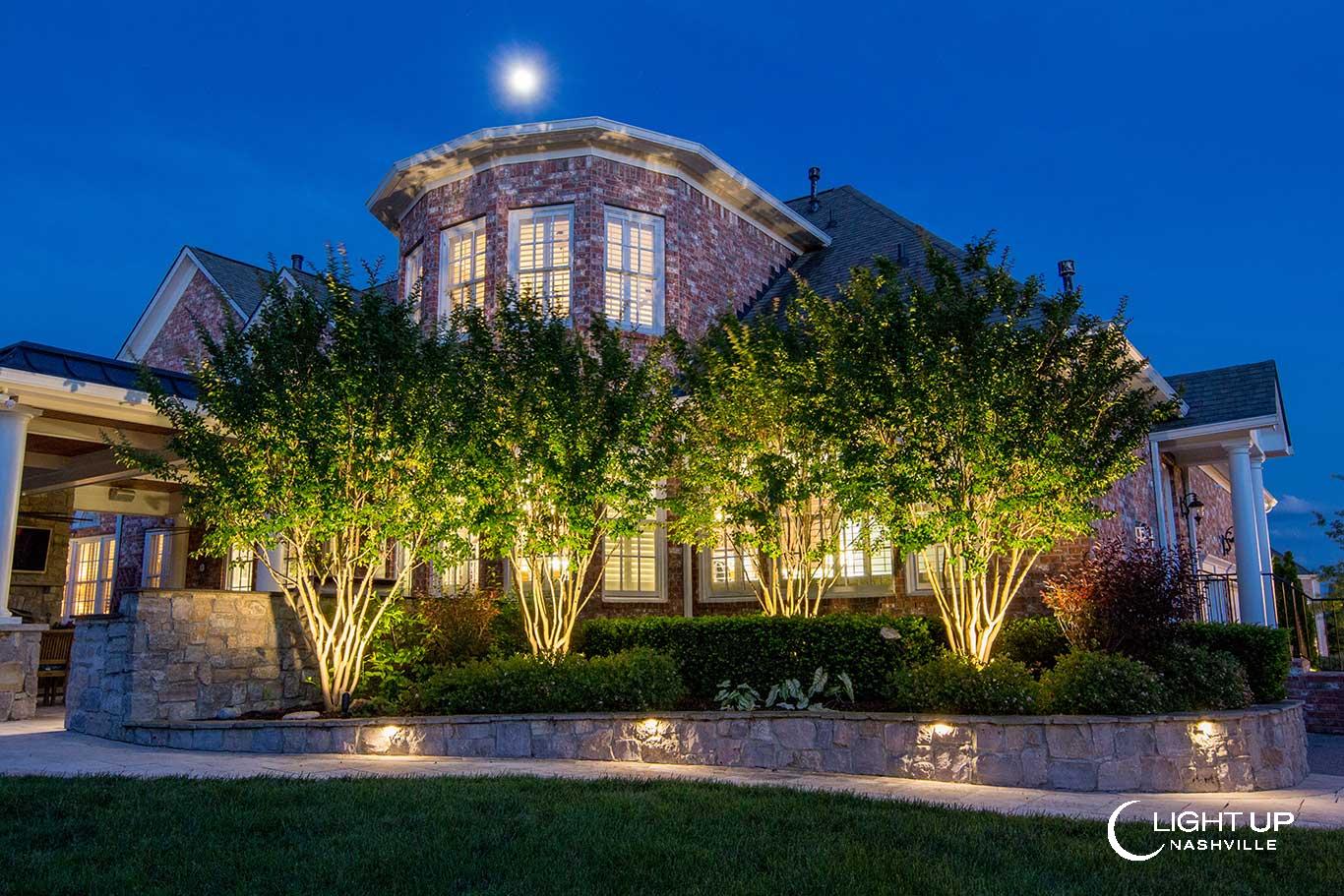 ---
A well-designed landscape lighting system creates an enchanting environment to appreciate when spending your evenings outdoors. Illuminating gardens, patios, pathways and pools allows you and your family to take full advantage of your home's amenities even after the sun has set.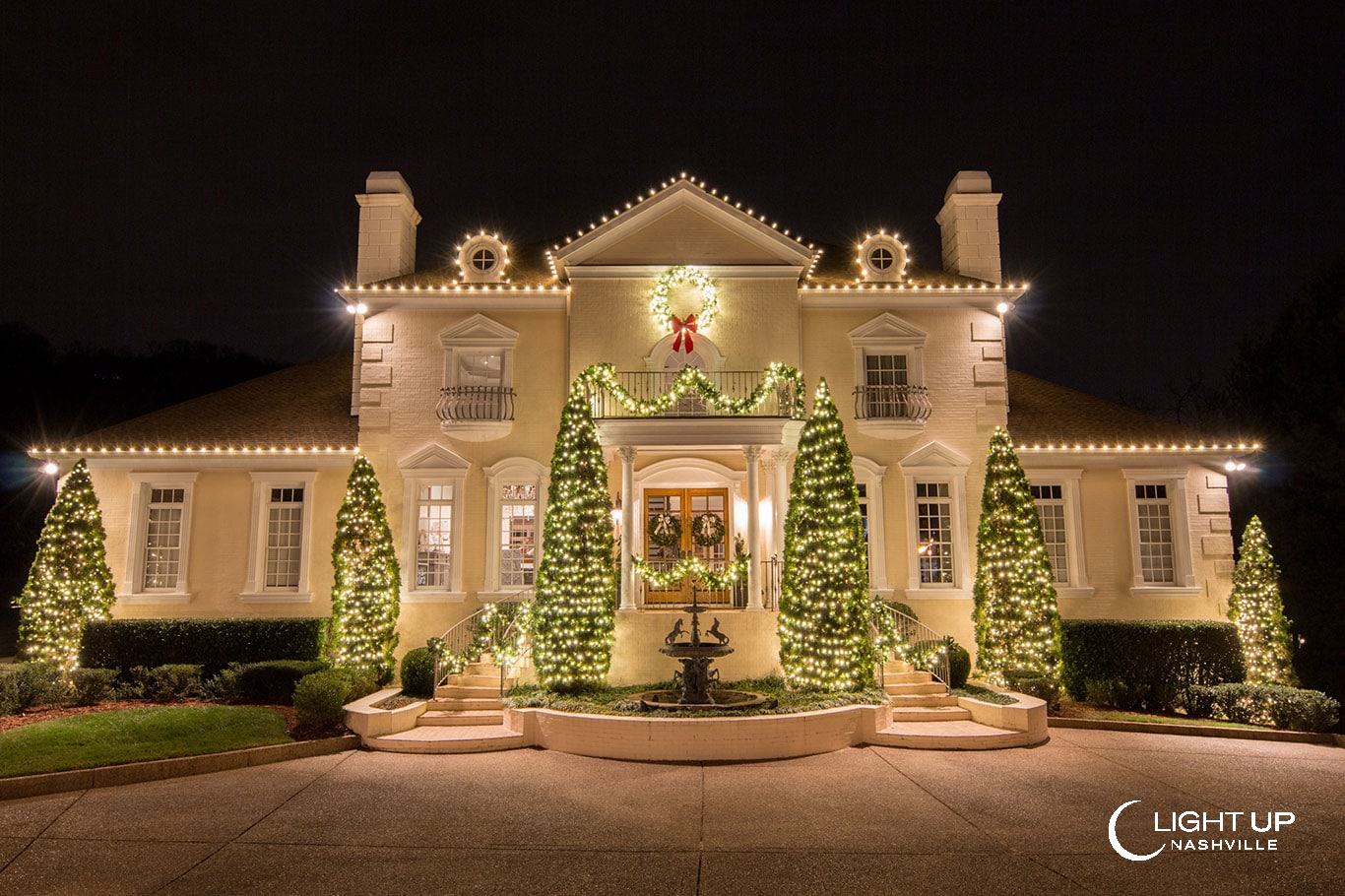 ---
Celebrate the holidays in style and create lasting memories with a customized lighting design. Stay focused on enjoying the season with family and friends as we design, install, remove, and store your lighting system for years to come. 
Add a new dimension to your home in Franklin, TN with low voltage LED landscape lighting by Light Up Nashville. We design and install top-of-the-line outdoor lighting systems as well as service existing outdoor lighting systems. With strategically placed low voltage lighting fixtures, we can transform your property after dark. We specialize LED outdoor lighting, after all it's all we do!
We're a not a franchise like many other outdoor landscape lighting companies, we're a local Nashville business. When you do business with us, you can rest assured you'll receive the highest quality service and products the outdoor lighting industry has to offer.
Contact us now and tell us how you wish to further enjoy your home and outdoor spaces at night. We specialize in Low Voltage LED lighting design & installation and we're proud to be Nashville's top source for high-end outdoor lighting solutions. We are the Outdoor Lighting experts in Franklin, TN.