Exterior Security Lighting
A dark home is a vulnerable home. We light the dark spaces on your property so you can see them at night, helping you and your family feel safe and secure.
Provide a safe and secure home for you and your family.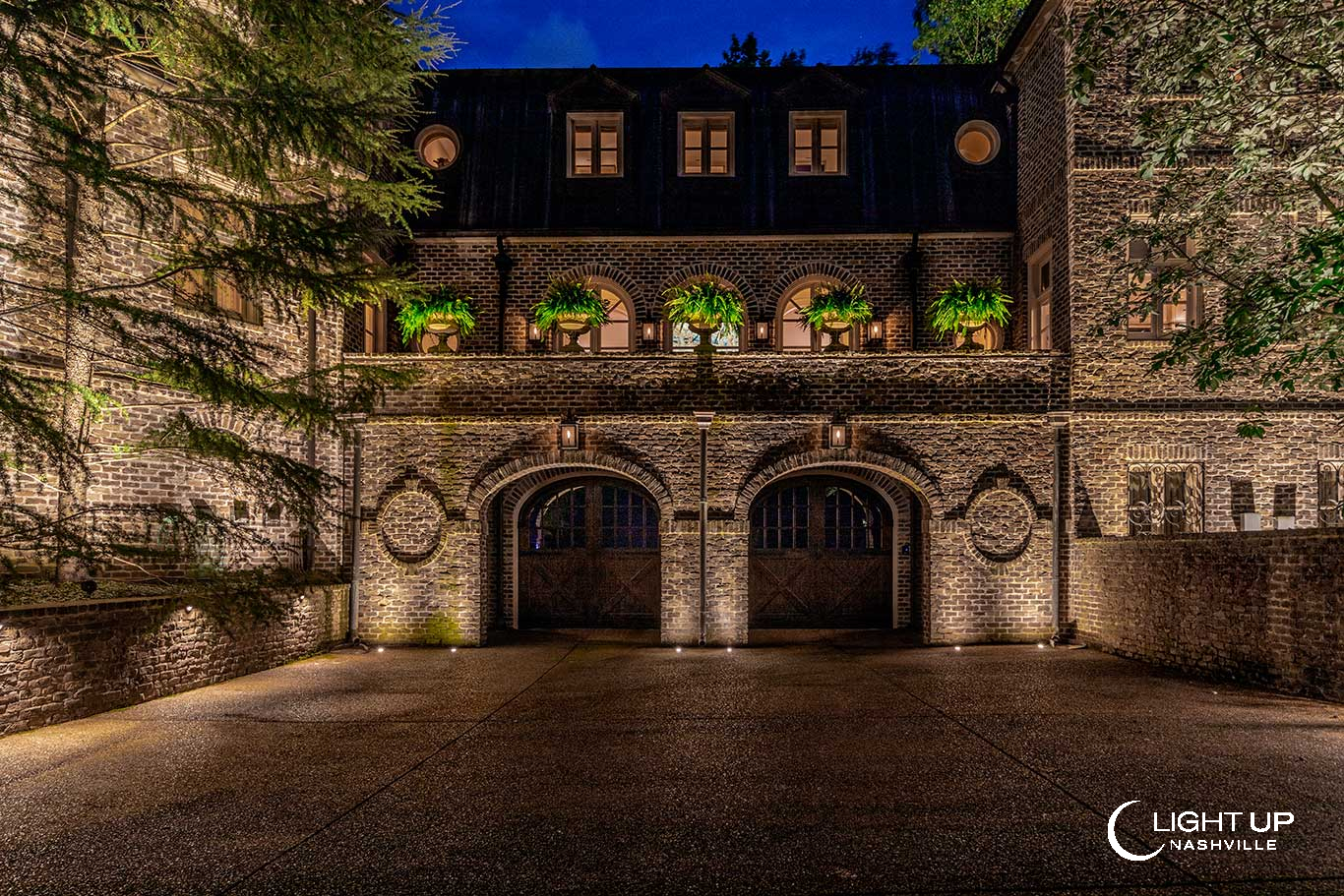 Never feel uneasy at night again.
Driving up to a dark home can be unsettling, and having to worry about your home while you are away should never be an issue. Security lighting is an additional option that comes with installing a professionally designed lighting system.
A well-designed security lighting plan will use trees and other elevated architectural features to position your lights, creating stunning effects while illuminating around doorways and windows. Lighting trees and gates around the perimeter of your property will also deter unwanted visitors and further protect you and your family.
Be sure to consider the use of lighting timers that can be programmed to go on at specific times, or you can control through your smartphone. You no longer have to settle for glaring spotlights but will enjoy safely pulling up to your beautiful home every evening.
We Provide a Number of Security Lighting Options to Make You Feel at Ease On Your Own Property at Night
Tree Downlighting
Tree downlighting, also known as Moonlighting, positions lighting up in the trees that create beautiful shadow effects when illuminating pathways, driveways, and landscapes.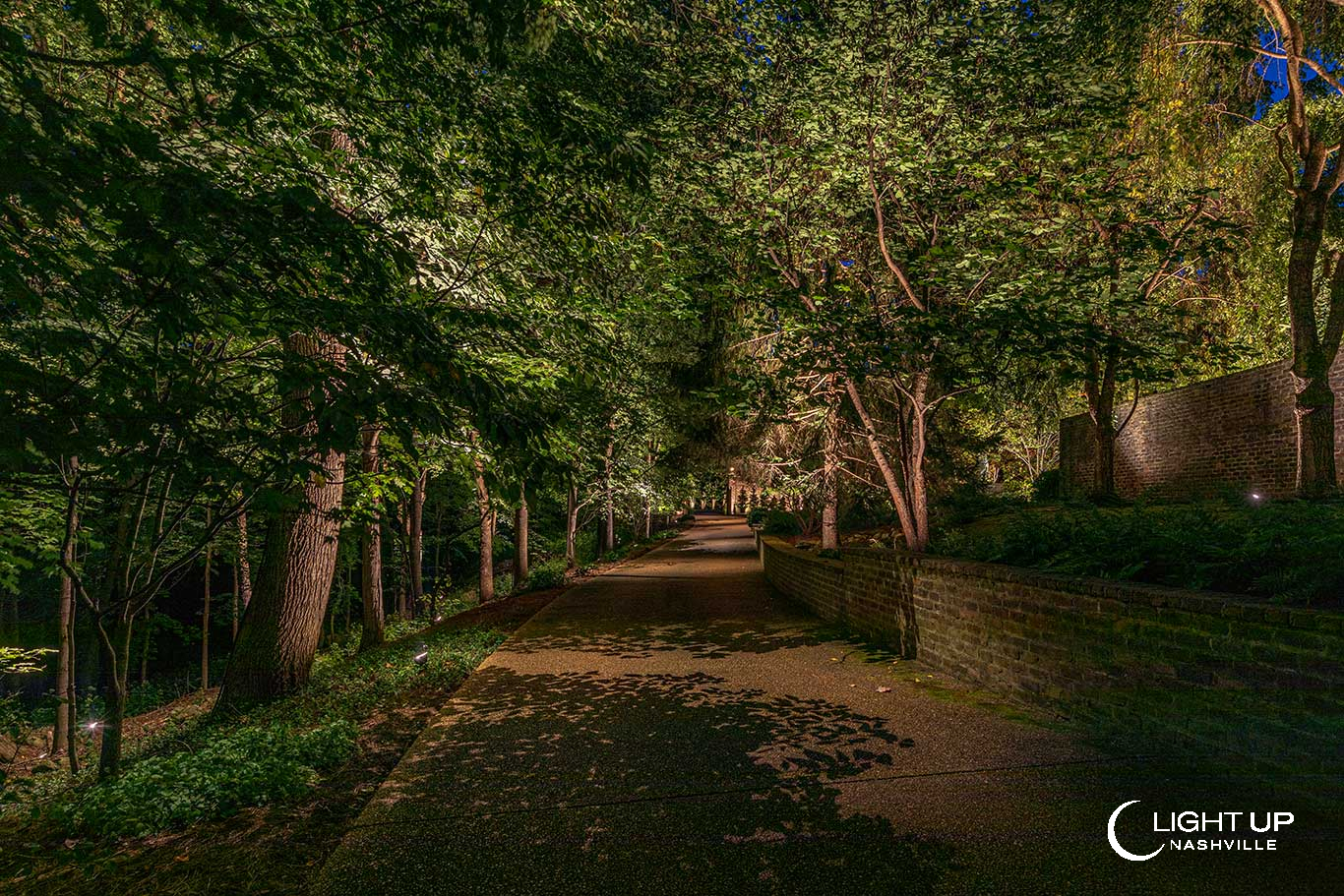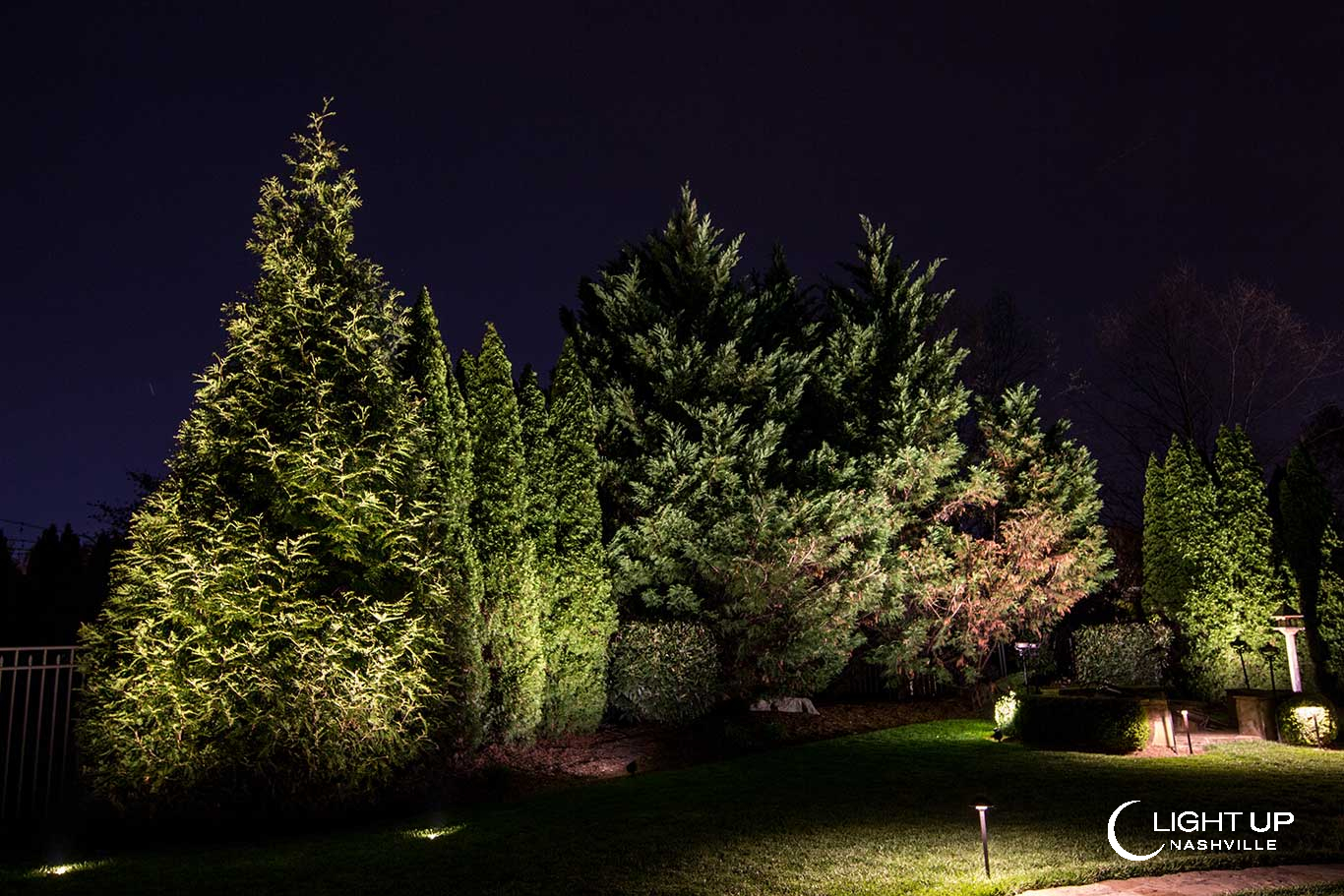 Perimeter Lighting
Up-lighting trees and fencing around your property not only highlights your landscape but adds a layer of security lighting.
Architectural Façade Lighting
Illuminated doorways, windows, and alcoves will provide you ample visibility when arriving home. They will deter unwanted visitors, whether you are home or away.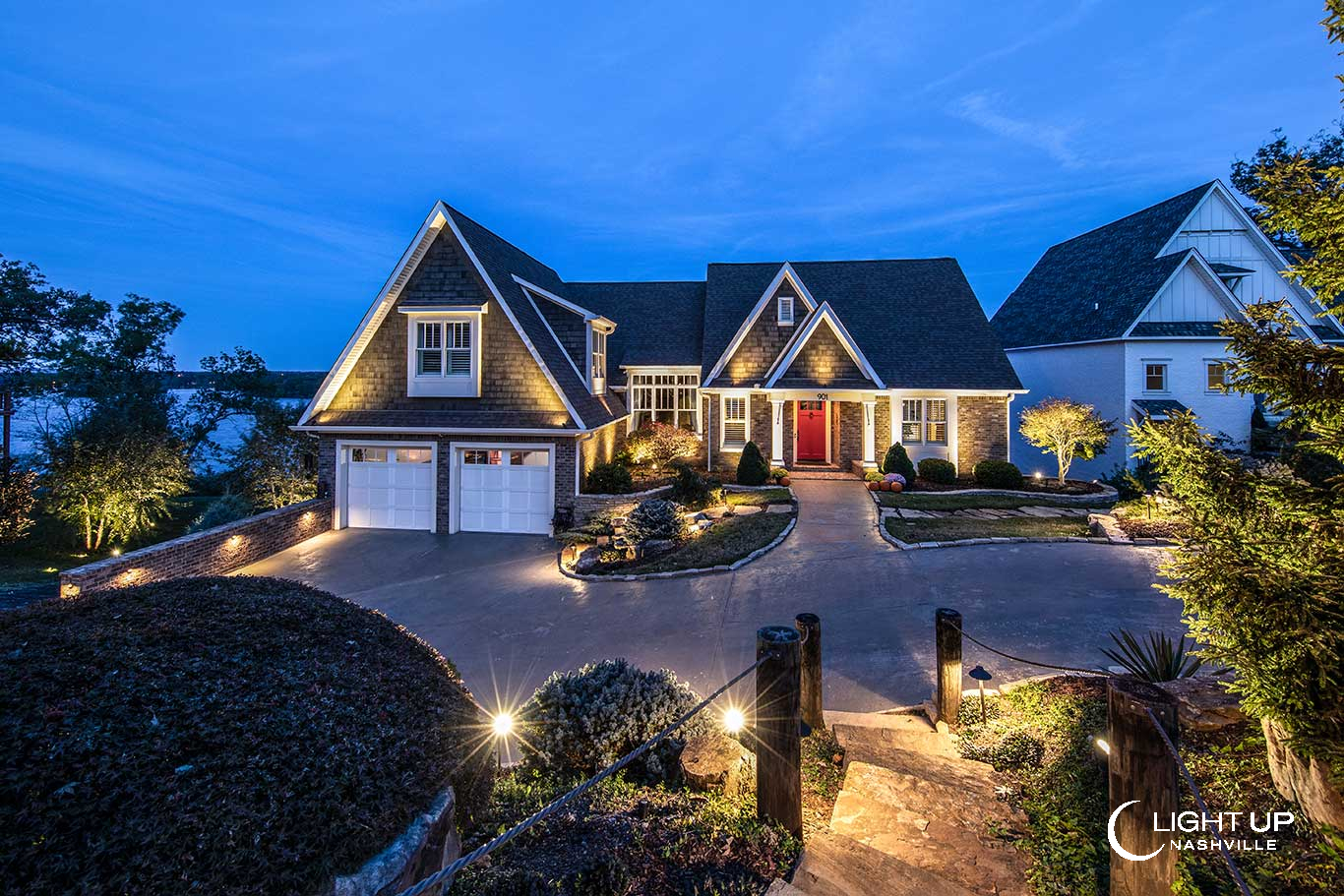 Enhance the Value of Your Home
Would you feel safer if your home was lit like one of these?
"I have hired Light Up Nashville for 3 projects at my home in Brentwood. My first experience was having them decorate my house for Christmas. I then hired them to light landscaping around a new pool. Finally I had them light the front of my house. They are punctual, professional and always do what they say they'll do. And if something is wrong or not done to my liking, they fix it. They are not the least expensive, but in the case of landscape lighting, I think you get what you pay for."
Our simple three-step process makes it easy.
1. Schedule a home visit
---
Together, we walk your property and discuss your particular needs.
2. Get a quote.
---
We'll review and approve your lighting design together.
3. Enjoy your home day or night.
---
We install the lighting so you can enjoy evenings the way you've always wanted.
Top Quality Brass Lighting Fixtures
We only install top quality fixtures made from heavy metals such as brass and copper. 
Most of the fixtures that we install come with a lifetime warranty and are made in the USA.
Brass Directional Up Light

anemptytextlline

Brass Tree Mounted Downlight

anemptytextlline

Brass Path Light

anemptytextlline

Brass In-Ground Well Light

anemptytextlline
"We only sell top-quality lighting fixtures and LED lamps that are made-in-the-USA and come with a lifetime warranty. Sadly, our industry has mass-produced Chinese imports that our competitors install, which leads to constant failure and replacement. We never put our customers in that situation. Your lighting should consistently add value to your home for many years to come."
Other Popular Lighting Services