BRENTWOOD OUTDOOR LIGHTING SERVICES
Brentwood Outdoor Lighting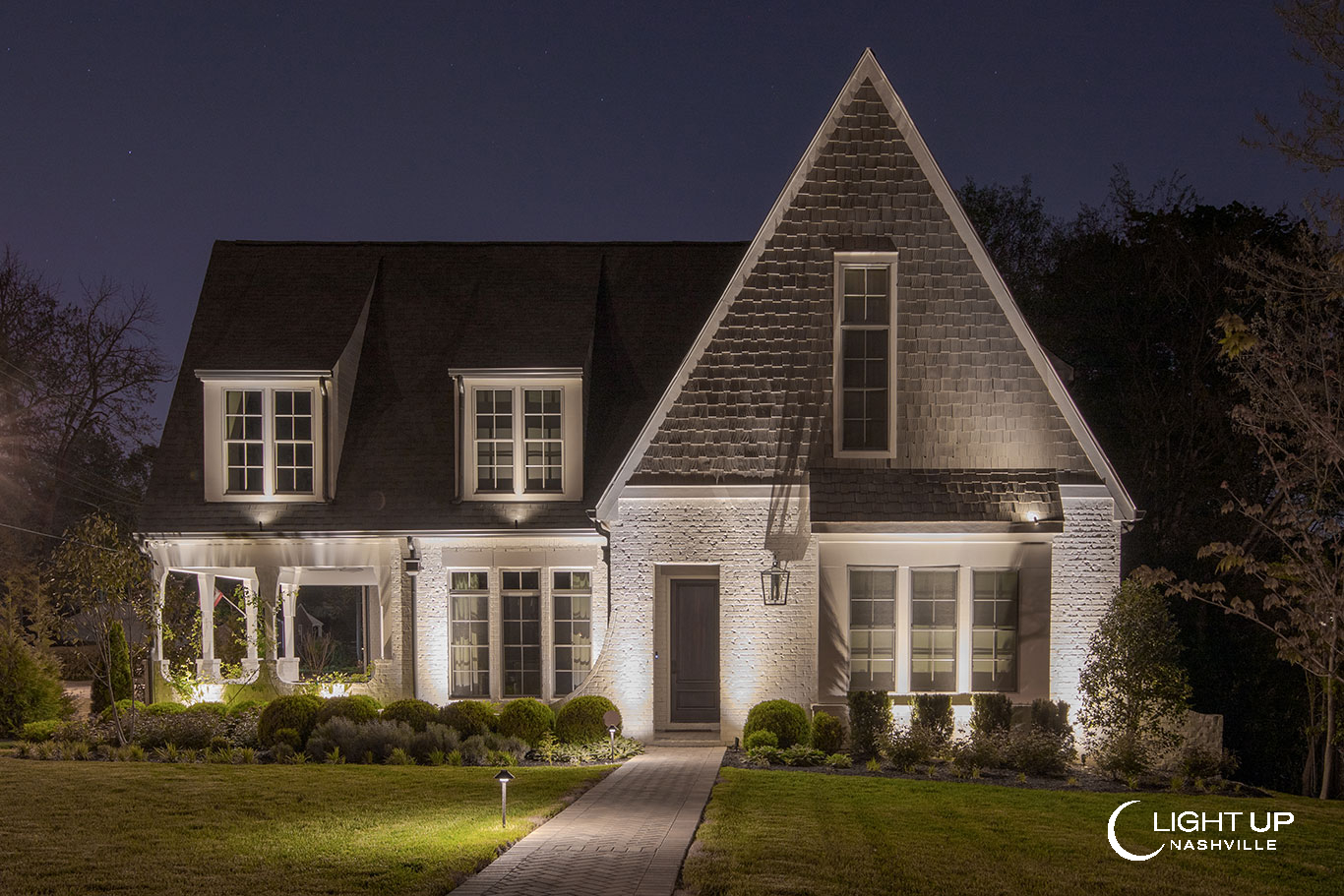 We offer professional lighting design services with a purpose and we're Middle Tennessee's most recognized local company in the exterior lighting industry. We're Brentwood's first choice for high-end outdoor lighting designer services.
We provide professional outdoor lighting design and installation services in Williamson County for a variety of applications.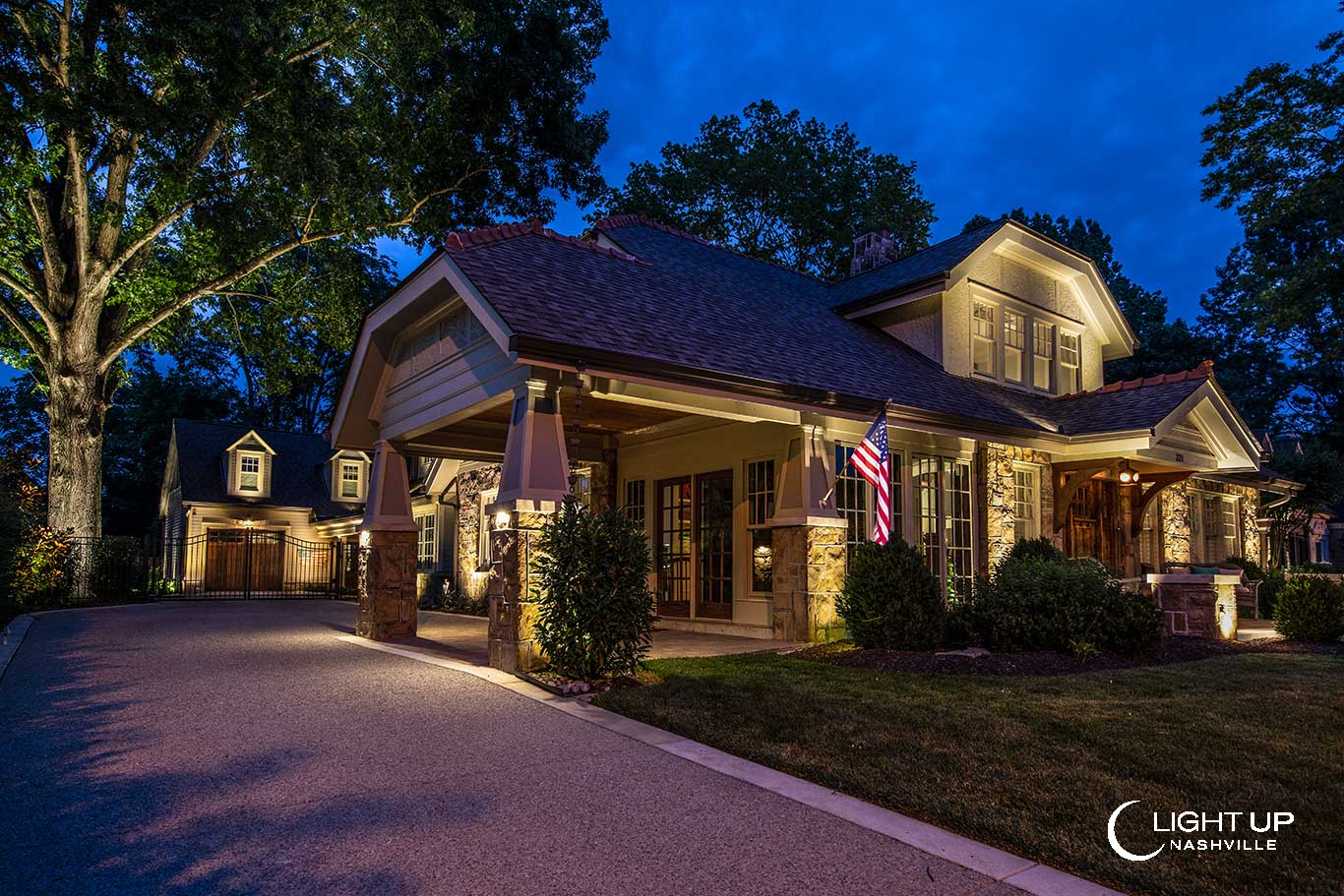 ---
Transform your home in Brentwood during the evening with custom designed lighting. Create a warm welcome home each evening that you will appreciate, and your neighbors will admire. Add an extra layer of safety and security for you and your family while you are home or away.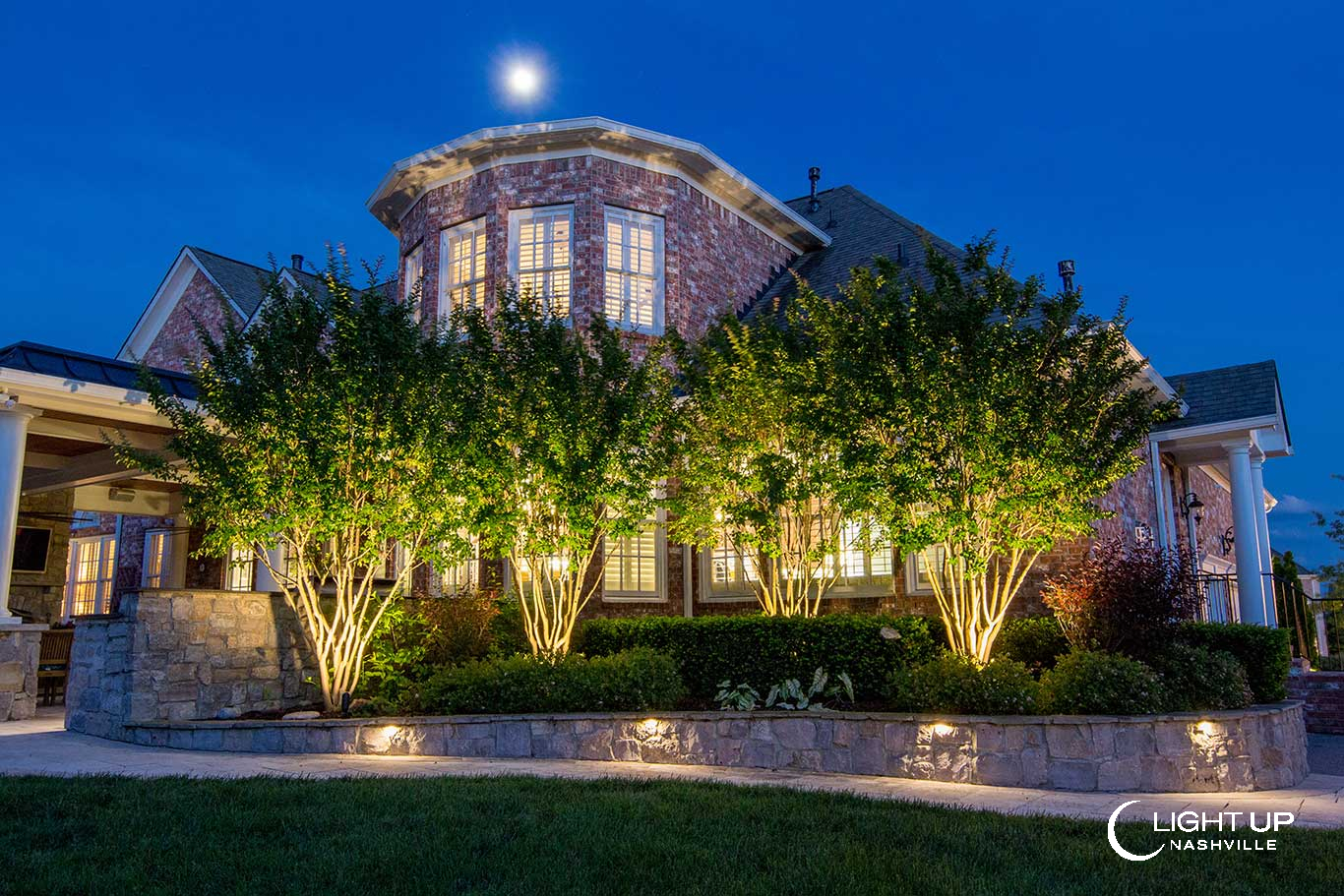 ---
A well-designed landscape lighting system creates an enchanting environment to appreciate when spending your evenings outdoors. Illuminating gardens, patios, pathways and pools allows you and your family to take full advantage of your home's amenities even after the sun has set.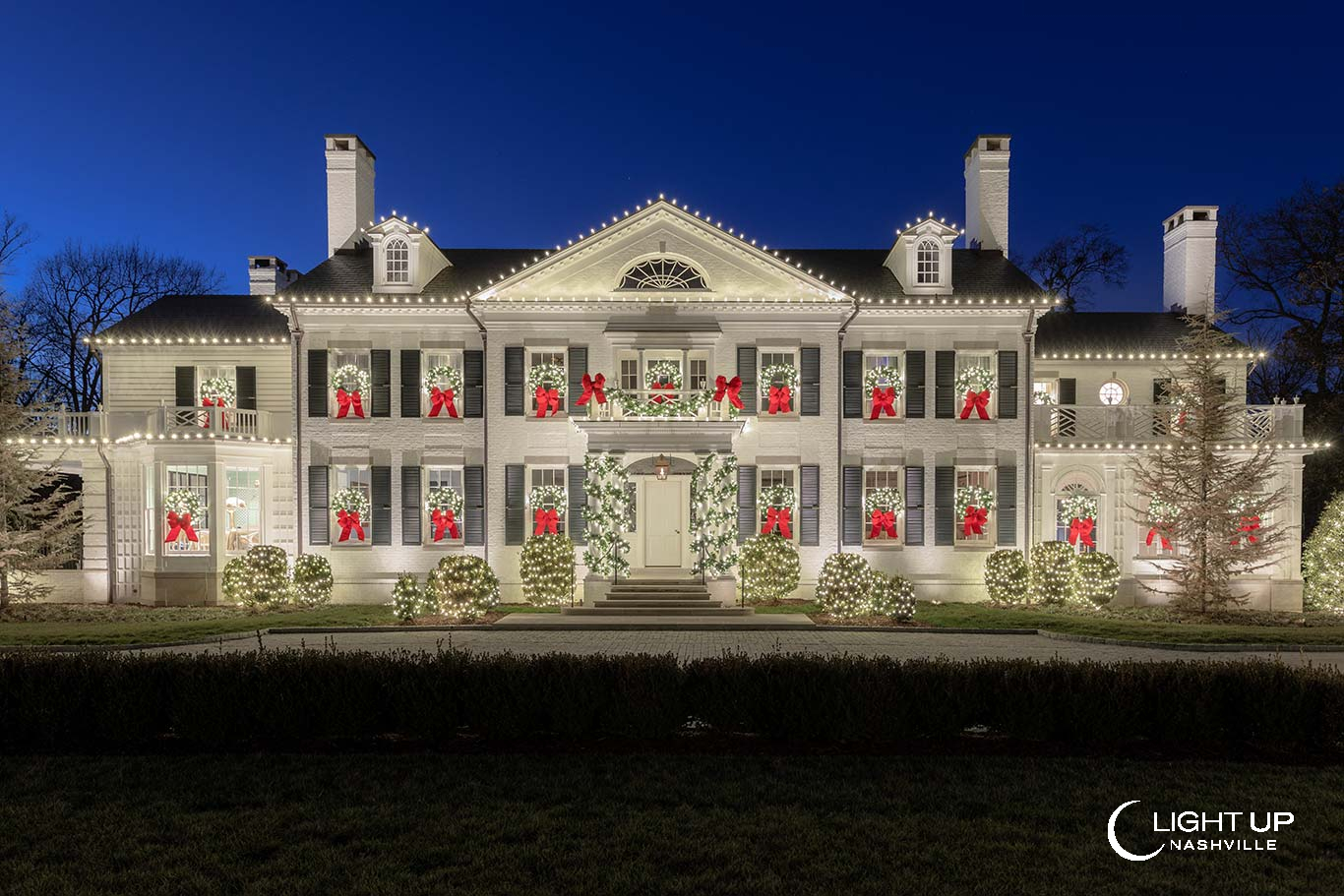 ---
Celebrate the holidays in style and create lasting memories with a customized lighting design. Stay focused on enjoying the season with family and friends as we design, install, remove, and store your lighting system for years to come.
Brentwood Outdoor Lighting Magic
Beyond being a functional necessity, outdoor lighting can also be a design feature in its own right. The myriad of available light fixtures offer various styles, sizes, and designs that cater to diverse tastes. From classic lanterns that evoke a sense of nostalgia to modern sconces that exude contemporary elegance, each fixture choice adds its own flair to the outdoor scene.
The art of outdoor lighting empowers homeowners to create a masterpiece of brightness against the dark backdrop. Whether it's the subtle highlighting of architectural elements, the gentle pathway lighting, or the creation of an inviting ambiance, outdoor lighting transforms the mundane into the extraordinary, showcasing your home's essence in an entirely new light. You can show off cool things about your house like its cool designs, guide your way with chill path lights, or just set up a super cozy vibe. It's like turning something regular into something totally mind-blowing – all those little details about your home suddenly pop in a whole new light!
Add a new dimension to Brentwood outdoor lighting, with low-voltage LED landscape lighting by Light Up Nashville. We design and install top-of-the-line outdoor lighting systems as well as service existing outdoor lighting systems. With strategically placed low-voltage lighting fixtures, we can transform your property after dark. We specialize in LED outdoor lighting; after all, it's all we do!
We're not a franchise like many other outdoor landscape lighting companies; we're a local Nashville business. When you do business with us, you can rest assured you'll receive the highest quality service and products the outdoor lighting industry has to offer.
Don't go it alone; Light Up Nashville can help your with all your Brentwood outdoor lighting needs.
Contact us now and let us show you how we can enhance the beauty and safety of your home and outdoor spaces. We specialize in Low Voltage LED lighting design & installation and we're proud to be Nashville's top source for high-end outdoor lighting solutions. We are the Outdoor Lighting experts in Nashville, TN.