OUTDOOR LIGHTING IN HENDERSONVILLE, TN
Light Up Nashville offers high-end outdoor lighting to Hendersonville and Sumner County residents.
We offer low-voltage outdoor lighting services such as: low-voltage landscape lighting, LED architectural home accent lighting, outdoor security lighting, deck lighting, and more.
With Light Up Nashville, you'll get the best LED products, the newest lighting technologies, and advanced lighting controls. Whether you're interested in a typical outdoor lighting system designed to turn on and off nightly or an advanced system utilizing zoning, dimming, and new color capabilities, all controlled via your smartphone, we've got you covered.
Add a new dimension to your home in Hendersonville with low-voltage LED landscape lighting or holiday lighting by Light Up Nashville. We design and install top-of-the-line outdoor lighting in Hendersonville, TN, and service existing outdoor lighting systems.
At Light Up Nashville, we provide professional design and installation for a variety of applications.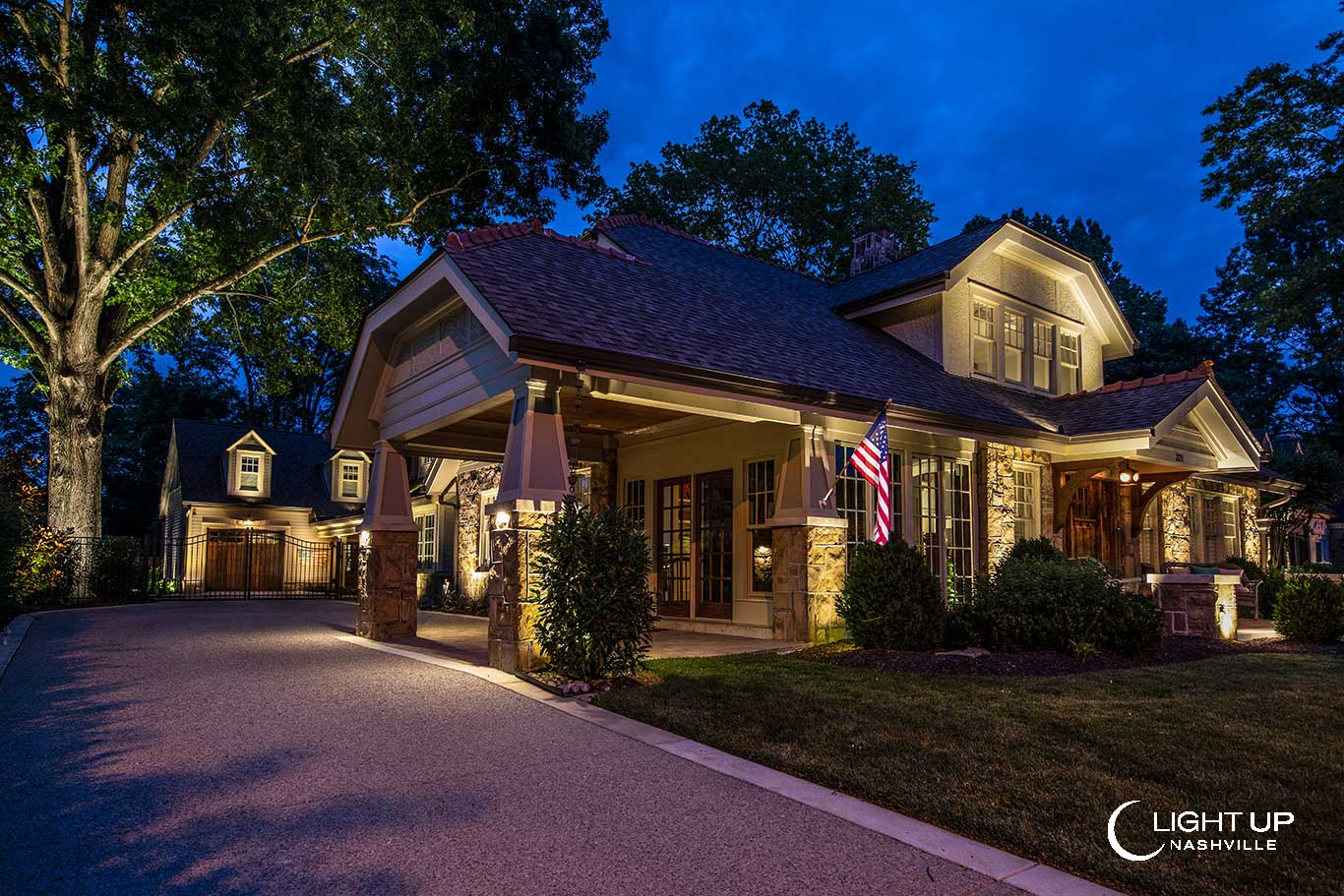 ---
Transform your Hendersonville home during the evening with custom designed lighting. Create a warm welcome home each evening that you will appreciate, and your neighbors will admire. Add an extra layer of safety and security for you and your family while you are home or away.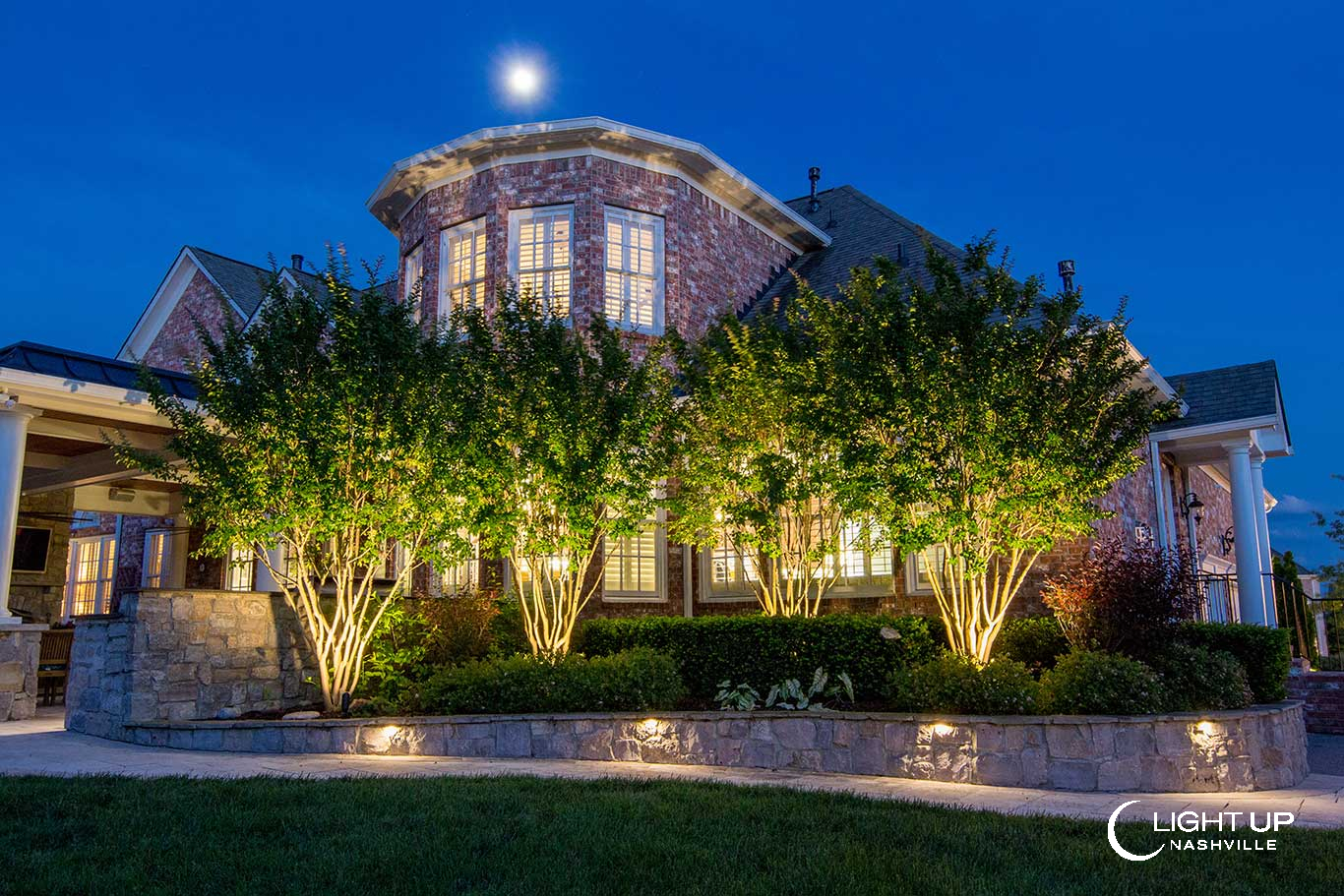 ---
A well-designed landscape lighting system creates an enchanting environment to appreciate when spending your evenings outdoors. Illuminating gardens, patios, pathways and pools, allows you and your family to take full advantage of your home's amenities even after the sun has set.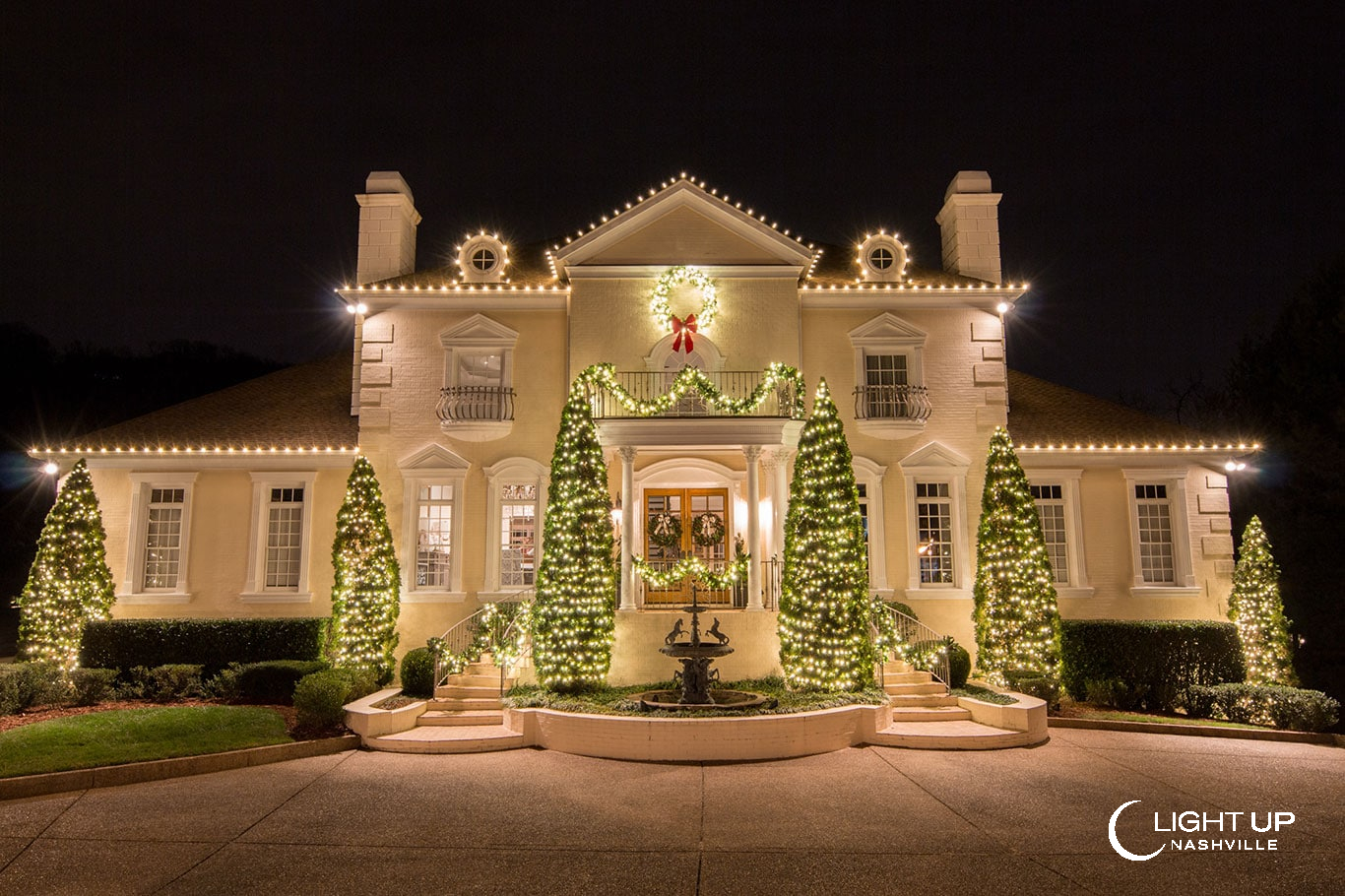 ---
Celebrate the holidays in style and create lasting memories with a customized lighting design. Stay focused on enjoying the season with family and friends as we design, install, remove, and store your lighting system for years. You'll create a legacy that will stand the test of time in your family's memories.
LED LANDSCAPE LIGHTING IN SUMNER COUNTY
The Light Up Nashville team has a certain affection for Hendersonville, Tennessee. We love our outdoor lighting projects everywhere, but there's something unique about it, especially around Old Hickory Lake.
Since the beginning, we've considered architectural and landscape lighting an art form – one that demands meticulous attention to detail. We feel that the residents in this part of Tennessee always seem to feel the same way, and allow us to bring out our inner artist.
At Light Up Nashville, we offer the highest quality outdoor lighting solutions available. We have completed hundreds of lighting projects in Middle Tennessee since 2012. If you need a partner in outdoor lighting, look no further.
To put it simply, we love outdoor lighting in Hendersonville and hope to do so for many years to come.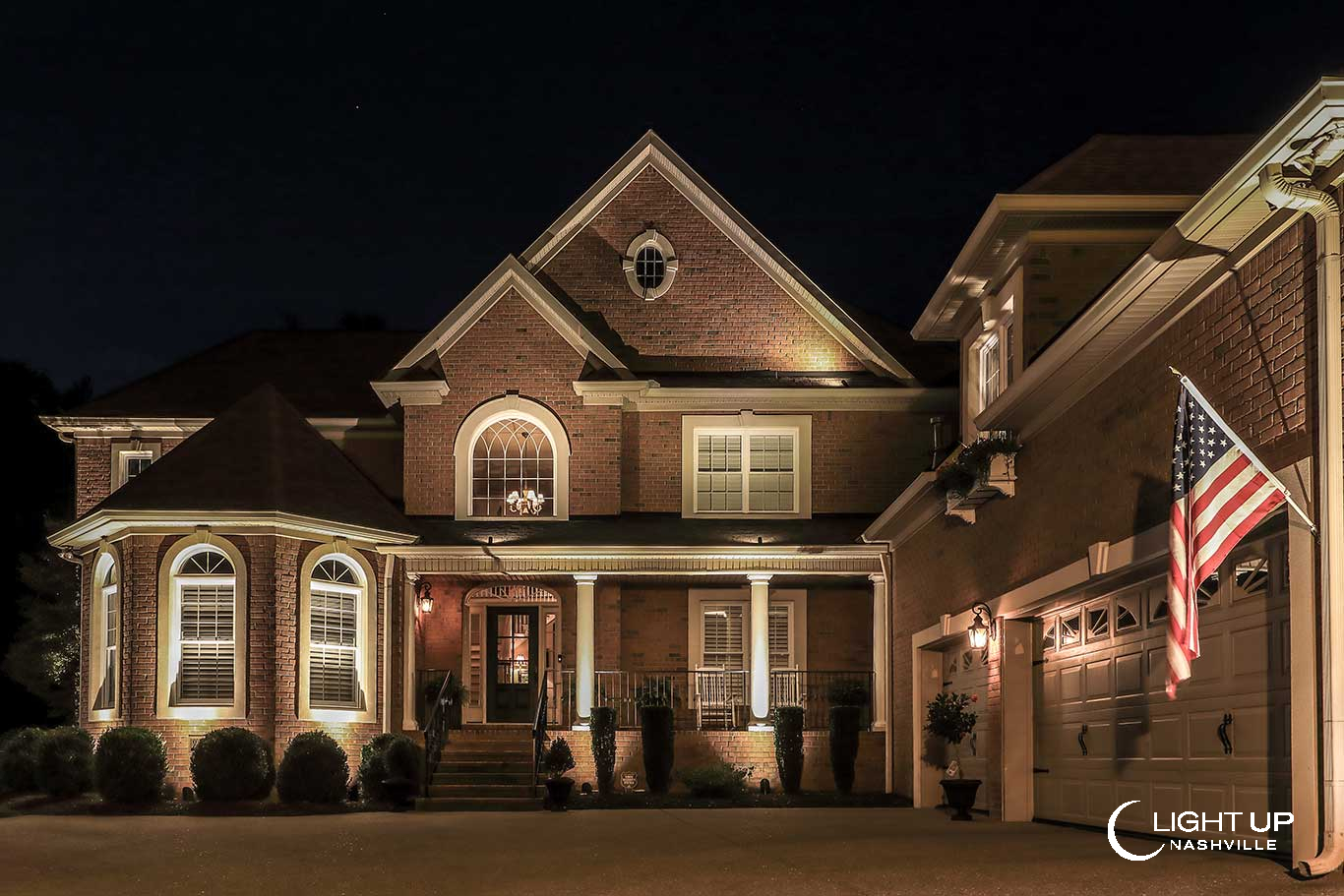 I was amazed at the transformation that my house has made since the exterior lighting was installed by the professionals at Light Up Nashville. I got in my car and drove around the block 3 times just to get the "look" of what others would see as they drove by. This is the best investment we've made to our home. The lighting is so subtle and beautiful, it's just is a thing of beauty. Pelham was so professional when he came to our home to evaluate our needs. Everything he explained to us, he delivered. Thanks Light Up Nashville!